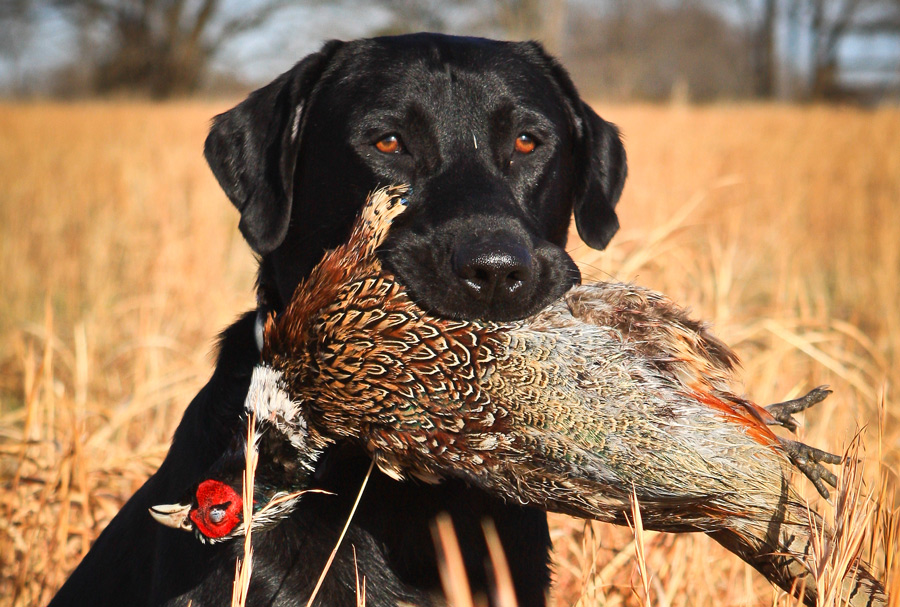 30 Mar

6 Pheasant Hunting Off Season Tips

One would think that little preparation is required for a good pheasant hunt. While it's true, the success rate for pheasant hunting with no preparation would likely be higher than, say, deer hunting, the old saying still holds true. A little preparation now will go a long ways later on when you're out in the tall grass. Hunters can do many things to increase their odds of reaching their daily limit on birds.

Here are six simple tips to improve your odds of having a safe and successful pheasant hunt this fall.
1. Get in Shape
This is often one of the most overlooked areas by pheasant hunters. Pheasants love tall grass. They're also shifty and can move quickly, even on the ground. Combine these two challenges with the fact that the fields and pastures we're crossing when hunting pheasants can be quite long and you quickly create disadvantages for yourself and the group if you're unprepared. Prepare you body!
2. Break in your gear
Pheasant hunting in the Midwest can be tricky. One weekend, it's 65 degrees and your sweating through your blaze orange gear in the first 20 minutes. Hiking through the brush can quickly turn even mild temperatures into an exhausting event. The next weekend you could be trouncing through half a foot of snow with wind chills hovering around freezing.
Do yourself a favor and ensure that all of your gear, even the stuff in the back of your closet, is adequately broke in and ready to hunt. A fun day hunting with your friends can be quickly ruined by blisters due to unbroken in boots or chaffing in undesired areas. Know what would cause issues ahead of time and make appropriate adjustments.
3. Get your dog practice
This one is a bit easier if you don't have a dog. However, if you do have a four-legged hunting partner at your disposal, make sure Fido gets some field time ahead of the season as well. Having a dog to help cover ground can be a real treasure when pheasant hunting. This holds true even if your dog is a seasoned vet and has successfully hunted birds for years. Retrieving, pointing, mouthing, taking direction, these are all skills that can wear out and get rusty, even in a top blood line bird dog.
4. Get out shooting
So this one is pretty simple. Simple enough, in fact, that many people overlook the need. Point and shoot, right? Well, sort of. We need to make sure we're familiar with our guns and ammunition selection before loading up and heading out. Choosing the right gun or the right shot and ammunition are simple things we can do to prevent issues in the field.
How hot is that load? Do you know how far to lead a crossing bird? What distance can you comfortably and accurately shoot at while maintaining your confidence? These are all things that can be addressed, or at least somewhat understood, by taking a few practice shots at some clay pigeons. This will also ensure that your gun will work properly with your chosen ammunition and avoid jamming. Also, make sure you're comfortable holding, raising, and lowering that gun for an extended period of time.
A large over/under might make you feel like a man, but your tired, jelly arms could have you whimpering to your buddies about all the extra weight. A light-weight, shorter barrel shotgun will be much easier to operate through the duration of your hunt. That is assuming you don't bag your limit right out of the gate, of course.
5. Have a safety meeting
The ultimate goal of every hunting trip should be to make it home safely at night to our loved ones, full coolers or not. No matter if you are a seasoned hunter or a beginner a safety meeting is a must prior to every hunt. Simple things like how to carry a weapon, walking in a line and hunting as a group, watching out for pushers and posters in different positions when driving the end of a field, aiming high, and even staying hydrated and taking breaks when necessary are all topics discussed. Regardless of whether your with 10 friends or two buddies, whether you've all hunted together in the past or have a handful of newbies, taking the time for a brief safety meeting will have all of your hunters (and their families) happy.
6. Book early!
Our 2019 hunts are starting to fill up! That means it's time to start thinking about your plans for this fall. To inquire about availability for the 2019 season, please call us at 605-239-4404. Browse the rest of our website for more information. Thank you for your interest in Granite Springs Lodge!