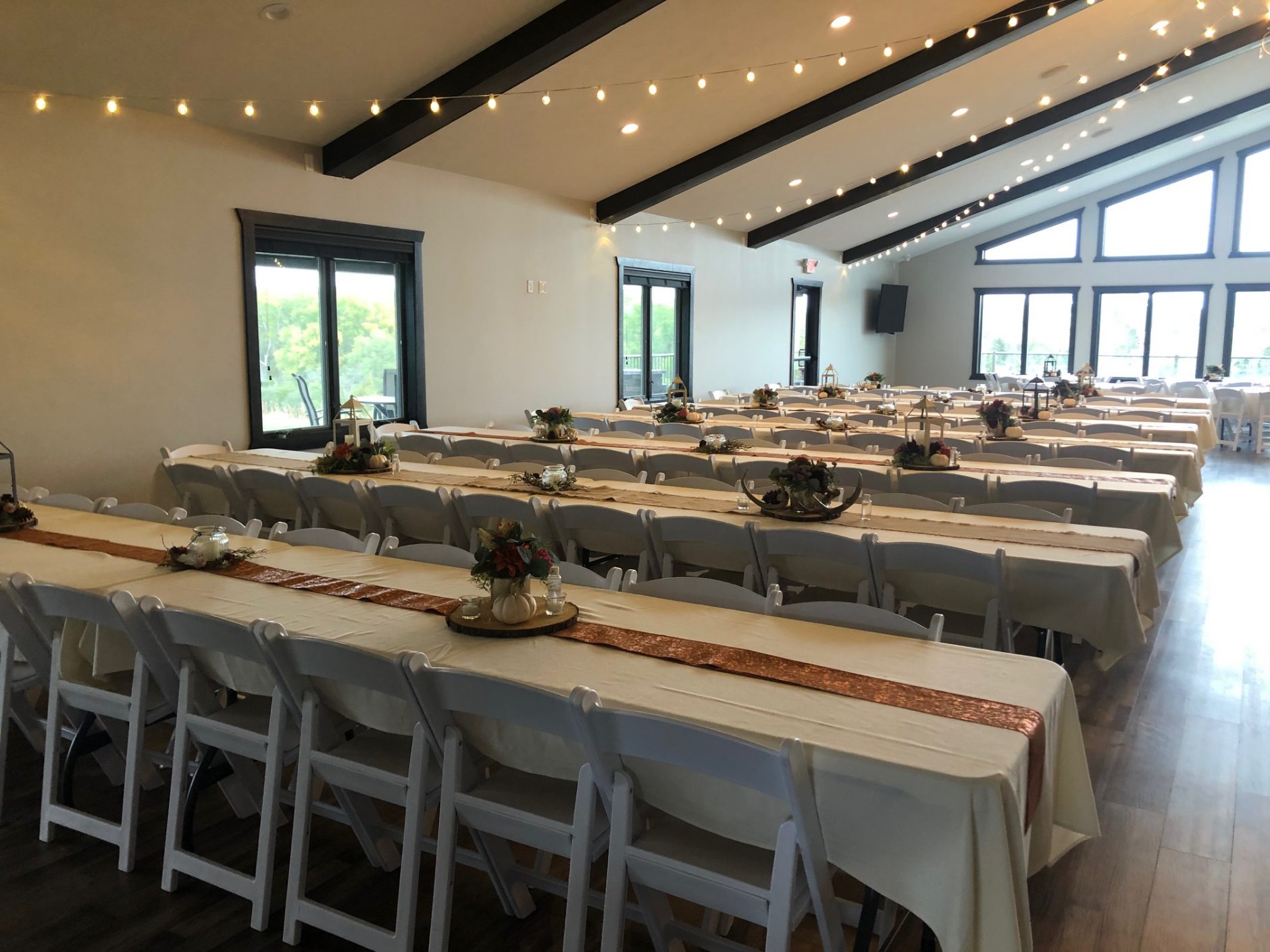 04 Oct

Event Center: For Events That Are As Unique As You Are

Planning a successful event, regardless of whether it is a wedding reception, birthday party or banquet, requires navigating a seemingly endless checklist of choices: the date, the theme (if there is one), the décor, etc. Possibly the most important decision an event planner can make that will affect the outcome of your event would be the venue that you choose. Yes, cuisine and entertainment are also important factors, but the venue sets the scene; dictates many choices related to the event; and influences the experiences of your guests probably more than any other factor.
Wedding Ceremonies & Receptions
There are several perks of hosting an event, specifically a wedding ceremony and reception at an events center such as Granite Springs Lodge.
One-stop shopping. Booking one location (with one venue manager!) for your entire event versus trying to orchestrate things at two separate venues streamlines so many aspects of your big day.
Shorter commute. You don't have to worry about the logistics (and extra expense) of transporting everyone from the ceremony site to the party. And your guests don't have to worry about finding parking spots at multiple venues!
Seamless cocktail hour.  There's no awkward gap between saying "I do" and getting yo' cocktails on! And you can relax knowing your nearest and dearest are happily nibbling on apps while you're posing for newlywed pix.
Upcycled décor. It's way easier to repurpose décor when your ceremony and reception spaces are at the same place. For example, your ceremony arch can double as the background of your sweetheart table!
Ability to cater in outside food. This can be a huge savings for all events. Your event, your choice of food at a reasonable price.
You can have an outdoor ceremony. Most churches and synagogues will not allow for outdoor ceremonies because of the sanctity of the location.
You are likely to have more people attend your ceremony. Many guests will opt to simply attend your reception, skipping the ceremony, because of the gap in between the two and the logistics (babysitters, transportation, distance) of having the event spread out over a longer time period.
It's more convenient for out-of-town guests. Anyone unfamiliar with the area will appreciate not having to find entertainment to fill in the gap. And they certainly will appreciate not having to figure out how to navigate between locations. Figuring out how to find and navigate between two addresses and find something to do between the ceremony and reception, can cause a lot of stress for your guests.
You will minimize driving in the event of bad weather. There is always a chance that bad weather may occur on your big day. In the case of a fog or drizzle, no problem. But snow or storms (even though you picked a time of year when you thought you were safe) are always a possibility.
Save Money. It may save you money by decreasing your transportation and rental costs.
The benefits of one venue are undeniable!
Why put yourself through so much discomfort when you can simply have your wedding celebration and reception in one venue? Granite Springs Lodge and Events Center can help make your event as unique as you.
Event Center Image Gallery