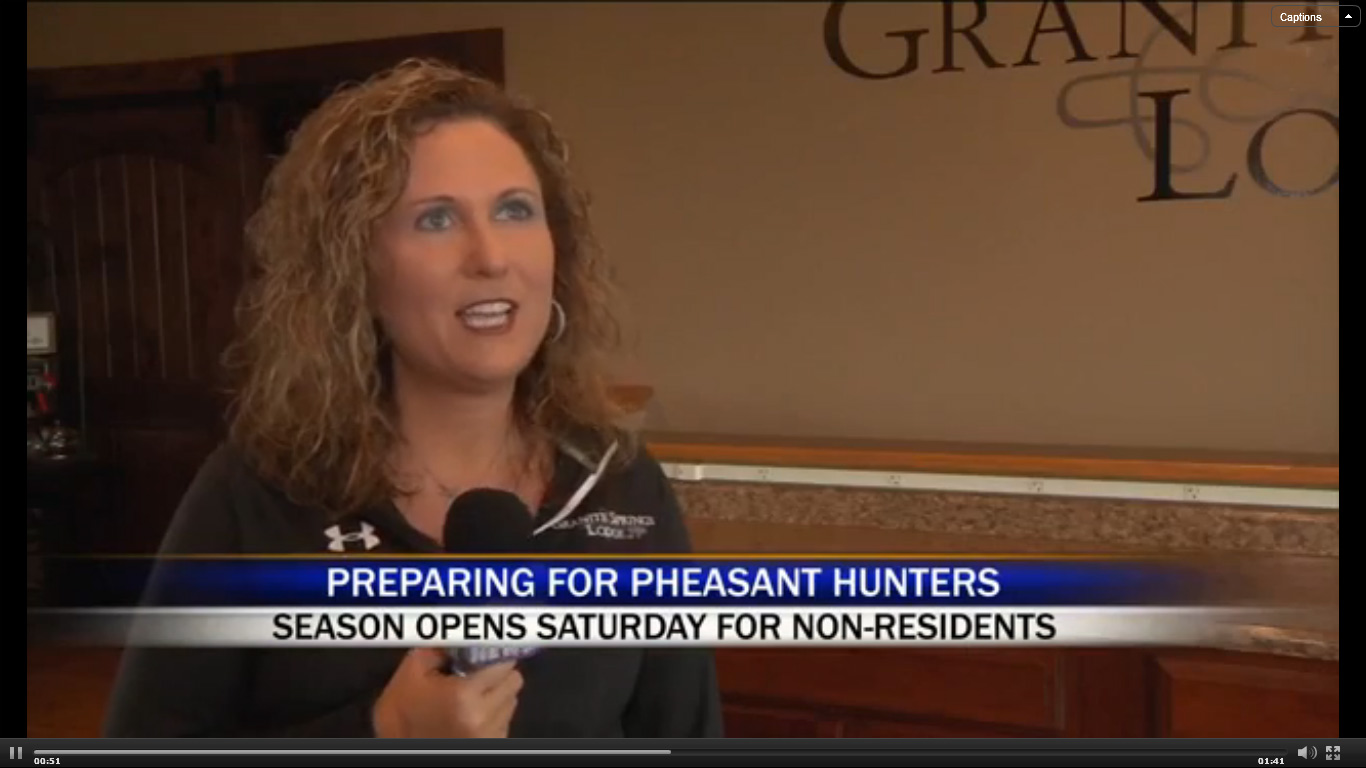 13 Oct

Hunting Season in South Dakota

It's hunting season in South Dakota! As we continue to look forward to a great hunting season, we wanted to share the story the local news station KDLT shared on us. Our own Kristy Berg welcomed Jack Eble and the KDLT team to the lodge and shared some insights on what it means to get ready for our special guests.

Check out the story here.